Carp Fishing in France with Quality Accommodation for Friends & Family
Looking for excellent carp fishing in France on a tranquil lake with top quality cottage accommodation nearby, plus a huge heated pool - then you have just found the perfect place to bring your partner, friends or family on a memorable holiday they will genuinely enjoy!
Moulin de Boutineau is home to the beautiful Moulin Lake, stocked with some 60 immaculate carp up to 45lbs. Spend idyllic days carp fishing in France while others with you have a proper holiday too.
This is a really special place in France's Loire Valley. Don't just take our word for it – take a look at some of the 5-star reviews by the many guests who have discovered us and come carp fishing in France on the Moulin Lake over the past 10 years!
For a Quick Overview Read On…
Carp Fishing on the Moulin Lake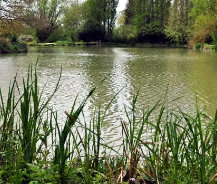 Our glorious private 2.5 acre Moulin Lake contains some 60 immaculate carp - all offering a great challenge. Only 35 metres from the courtyard cottages, with 5 decked swims, as well as other good spots and an accessible island, there's a range of different open water areas to fish.
Choice of Three Cottages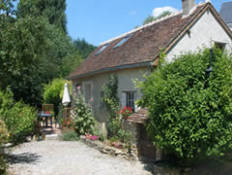 Our aim with all three cottages is to offer genuinely special accommodation and facilities to help make your holiday truly memorable.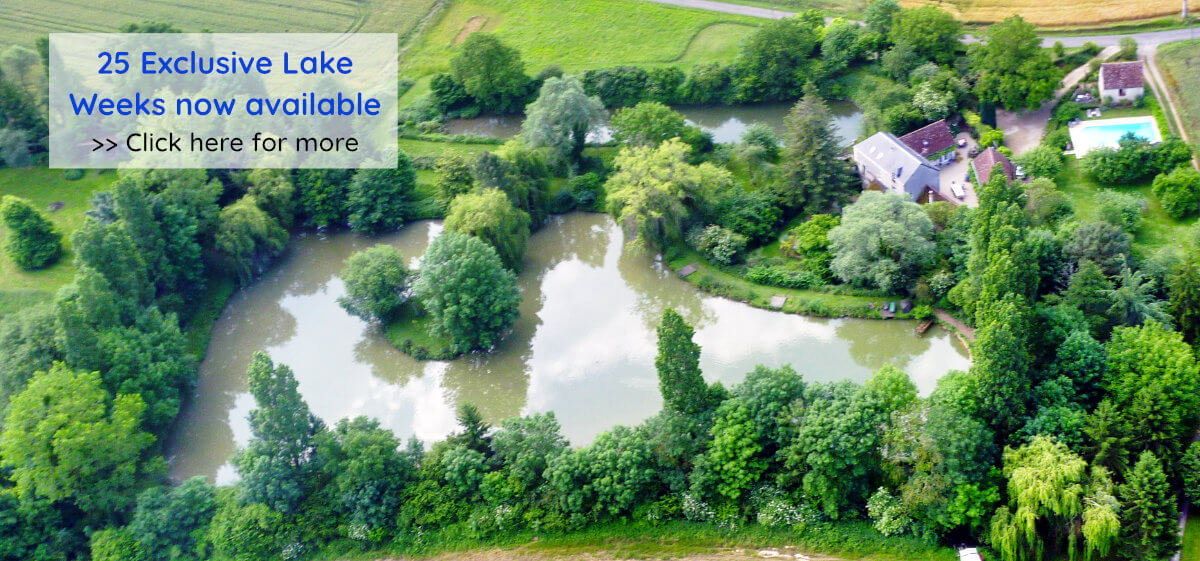 Reviews
See you again in May!


Julian and Jude thank you so much for your wonderful hospitality and looking after us during our stay in the Fisherman's cottage. You turned what was threatening to be a big carping disappointment elsewhere in France into a memorable trip. We had a great time with some top class carp fishing on the Moulin Lake. My regular carp fishing partner Mike is a bit "individual" but he works for me and clearly did for you too! See you again in May! 

Peter Turner - Date of Stay: October 2017

496lbs in the week!


Competitive stuff again here! Final day got off well with a 27lbs mirror which put me just 36lbs behind my one armed bandit husband (he somehow stuck a baiting needle in his hand! – thanks Julian for the hospital trip!). He then lands a 28lbs common - which put me definitely in second place. I did however land a lovely 30 plus to round off the week. Shame I couldn't quite reclaim my Women's LR, but total for the week. A: 266 lbs. J: 230 lbs. A fantastic 496lbs week of carp fishing – great food - and good company. Thank you again J and J and see you again next year. We have already booked!

Joanne & Andrew Turner - Date of Stay: September 2017
Moulin Lake News
Terry catches at 80 Years Young!

Thrilled to land a 31lbs mirror in July 2017, Terry Birch is the oldest carp fisherman we've had here. The senior man by some distance in a retired group of four 'Carping Coppers' – all annual visitors from Kent, Terry was unable to lift the fish for the trophy photo – but his huge smile says it all!

Sam's New WLR of 34.7lbs!

Samantha Castle smashed the Moulin lake Women's Record in May 2017, with a 34.7lbs mirror, beating by more than 6lbs our proud previous holder Joanne Turner's 28.1lbs August 2016 catch. Sam, from Kent is one of an increasing number of really good women carpers, and was here again for a third visit with partner Mark Broadley as they banked 700lbs between them.